Welcome to First-Select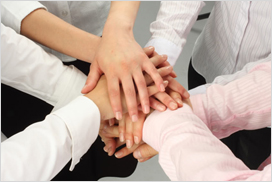 First-Select International Manpower Services, Inc. We are a recruitment agency in the Philippines,  licensed by the the Department of Labor and Employment (DOLE) and the Philippine Overseas Employment Administration, License # POEA-028-LB-080312-PL

First-Select International Manpower Services, Inc. provides non-skilled, semi-skilled, skilled and highly skilled candidates to employers across all job sectors.

Our highly qualified, efficient and skilled HR professionals have been able to provide remarkable achievements to the candidates by recruiting them at the exact and the right places.
We ensure reasonable casting for both the employer and the candidate. We also provide assistance on recruiting skilled people for entry level positions to the higher management.
First-Select International Manpower Services ,Inc a highly acclaimed and per-eminent recruitment services provider, provides discerning manpower recruitment services to corporate bodies, across all
sectors and set ups (big or small), for their manpower requirements, especially in Gulf, Middle East, Europe, Africa, , Canada, UK. We have been chosen by some the most reputed names from all across the Kingdom of Saudi Arabia, for fulfilling the requirement of a perfect candidate.

We work with our clients as partners and with our colleagues, as a team. Our advice and solutions are shaped by each client's unique needs and business context, and are designed to
ensure that clients get the best return on their investment. Using our deep local expertise.


SOURCING

 

At First-Select, we retain professional recruiters that specialize in attracting, screening, and selecting qualified candidates.

RECRUITMENT

 

Our Recruitment Process starts with a thorough screening and an interview of the candidate. It goes through a complete established process.

PLACEMENT




 

The Placement Services covers handling of all documents with necessary governmental agencies.

DEPLOYMENT




 

Deployment does not end with the flight! it marks a new stage, were we stay with you, hand-in-hand, until the end of the contract.